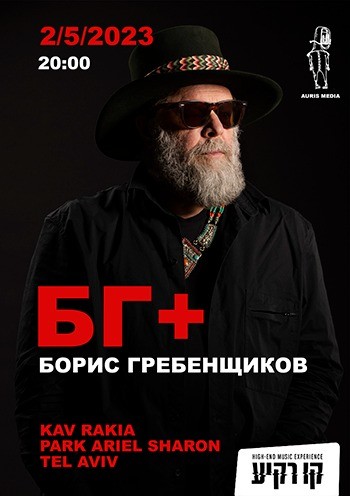 Boris Grebenshikov and his BG+ band
Tel Aviv-Yafo
Ariel Sharon Park
Boris Grebenshikov and his BG+ band in Tel Aviv
Doors open: : 18-30 Concert map (click to enlarge)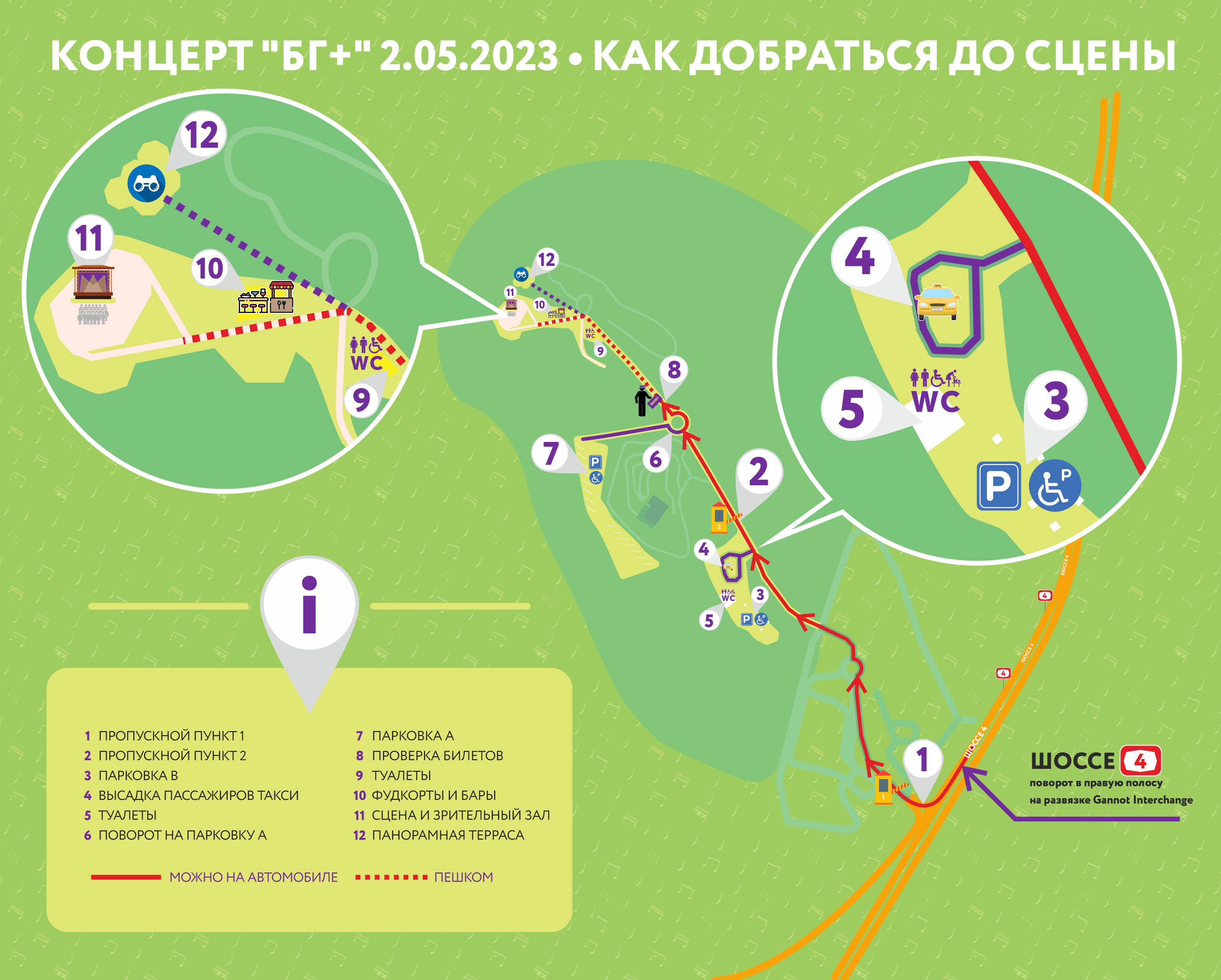 After sold-out concerts in Europe and the release of the new album of the Aquarium band "House of All Saints", Boris Grebenshikov and his BG+ band will give the only concert in Tel Aviv at the Kav Rakia amphitheater - in the Ariel Sharon Park!
The program consists of both new songs and "aquarium" classics, and, according to music lovers and admirers of Boris Grebenshikov's work from different countries, wonderfully combines "eternity and relevance".
Line up:
Boris Grebyenshikov — vocals, guitar

Brian Finnegan - flute

Kostyantyn Tumanov - keyboards, accordion

Liam Bradley - percussion

Gleb Grebyenshikov - percussion

Andriy Surotdinov - violin
In 2022, the band "Akvarium" was going to celebrate 50 years of its creative activity. The war in Ukraine canceled the celebration of this anniversary, and "Aquarium" stopped any tours. But in order not to leave their listeners completely without music, a temporary partisan band BG+ was assembled.
The band plans to continue these "endless" tours in order to use music as much as possible to heal the wounds caused by today's delirium.
Buy tickets
purchase without
intermediaries
0% Commission
and fees